BenQ SW270C
Монитор BenQ SW270C, IPS‎, 27 inch, Wide, WQHD, HDMI, DP, USB-C, USB Hub, Card Reader, Черен
Арт. номер: BENQ-MON-SW270C
безплатна доставка
на поръчки над 50 лв.
Технически характеристики
| | |
| --- | --- |
| Гаранция | 36 месеца |
| Размер на екрана | 27 inch |
| Резолюция | 2560 x 1440 |
| Матрица | IPS |
| Честота на опресняване | 60 Hz |
| Време за реакция GtG | 5 ms |
| Цвят | Сив |
| Портове | 3.5мм Аудио жак, HDMI, Display Port, USB-A, USB-C, Card Reader |
| Регулиране на стойка | Да |
| Тъч скрийн | Не |
Вижте истинските цветове на природата! BenQ SW270C отговаря на високите цветови стандарти, покривайки 99% от Adobe RGB, 100% от sRGB/Rec.709 и 97% от DCI-P3/Display P3 цветовите пространства, в резултат на което имате по-реалистични цветове, при възпроизвеждането на природни фотографии. 16 битовата таблица за търсене (LUT) подобрява цветното съчетание на RGB за безупречно възпроизвеждане на цветовете, а Delta E
Размер на екрана - 27"
Тип подсветка - LED
Тип на матрицата - IPS
Цветове на дисплея - 1.07B (10-bit)
Тип на дисплея - матов
Резолюция - 2560x1440 (60Hz)
Съотношение - 16:9
Стъпка на пикселите - 0.2331 мм
Яркост - 300 cd/m2
Контраст - 1000:1
Време за реакция - 5ms
Ъгъл на видимост - 178/178
Wide-Gamut покритие - Adobre RGB 99%, DCI-P3 - 97%, sRGB 100%

Интерфейс:
1x HDMI
1x DisplayPort
1x USB-C (PD60W, DP Alt mode, Data)
3.5 mm жак за изход
USB 3.1 Hub
Card Reader

Поставка:
Наклон - -5 - 20
Завъртане - 45/45
Регулиране на височина
Възможност за ползване в хоризонтален и вертикален режим
Съвместимост с VESA 100x100
Relive the Moment
Vital Moment Reproduced with Exceptional Colours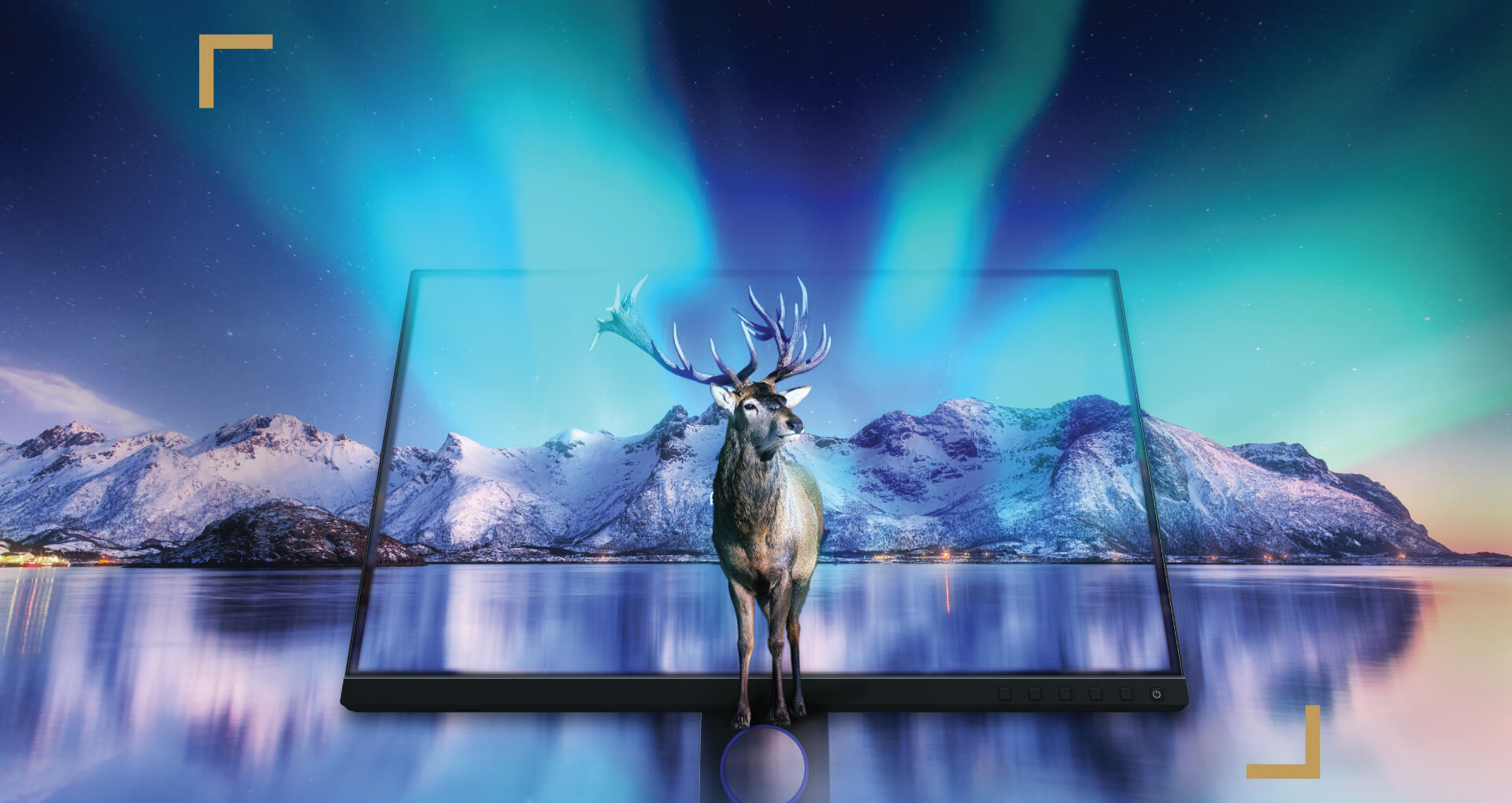 Devoted to meet the latest professional colour standard, BenQ has developed AQCOLOR technology to uphold the concept: "Accurate Reproduction". BenQ has invited colour experts to lead the team, and also actively participated in ICC (International Colour Consortium) and ISO (International Standard Organization) to establish colour-related standards and implementation in order to provide consistent and accurate colours.
Industry Colour Standard for Accurate Colour Performance
Photographers work with great demand on colour accuracy. BenQ SW270C photographer monitor achieved industry colour standard to deliver truer and accurate colours so as to relive the moment.
Enrich Your Palette with 99% Adobe RGB
See the true colours of the nature! BenQ SW270C USB-C monitor meets the high colour standards by covering 99% of Adobe RGB, 100% of sRGB/Rec.709, and 97% of DCI-P3/Display P3, resulting in a more realistic colour representation for outdoor and nature photography.
Colour Precision to Reproduce Original Images
The 16 bit look up table (LUT) improves RGB colour blending accuracy, resulting in impeccable colour reproduction and Delta E ≤ 2 in AdobeRGB and sRGB colour space renders the truest and most representative view of the original image.
Colour Consistency Presented
in Every Detail
Surpassing industry colour standards, BenQ has dedicated itself to evolving and developing its technologies to achieve higher level of colour accuracy in every detail.
Uniformity Technology
Achieved via delicate processes utilizing high precision apparatus to meticulously fine-tune the colour and the brightness at hundreds of sub-regions on the entire screen, BenQ Uniformity Technology offers screen-wide precise colour from corner to corner for perfectly authentic and consistent viewing experiences.
Consistent Colour, Convenient Monitor Usage
In every production line, BenQ has utilized a well prepared instrument to ensure that monitors from different production lines will display colour at same precise level. Photographers will perceive the consistent colour when working on dual monitors.
Hardware Calibration Produces
Consistent Image Quality
Hardware calibration allows you to adjust the monitor's internal image processing chip without changing the graphics card output data, keeping displayed images consistent with the original content without being affected by graphic card setting.
Palette Master Element Calibration Software
With the use of Palette Master Element and a calibrator, you can customize the colour setting or maintain the colour performance of the monitor at its most optimal state.
* Supported Platforms: Win7 or above, Mac OS 10.6.8 or above * Supported Calibrators: X-Rite i1 Display Pro / i1 Pro / i1 Pro 2 /i1 Studio & Datacolor Spyder 4 / Spyder 5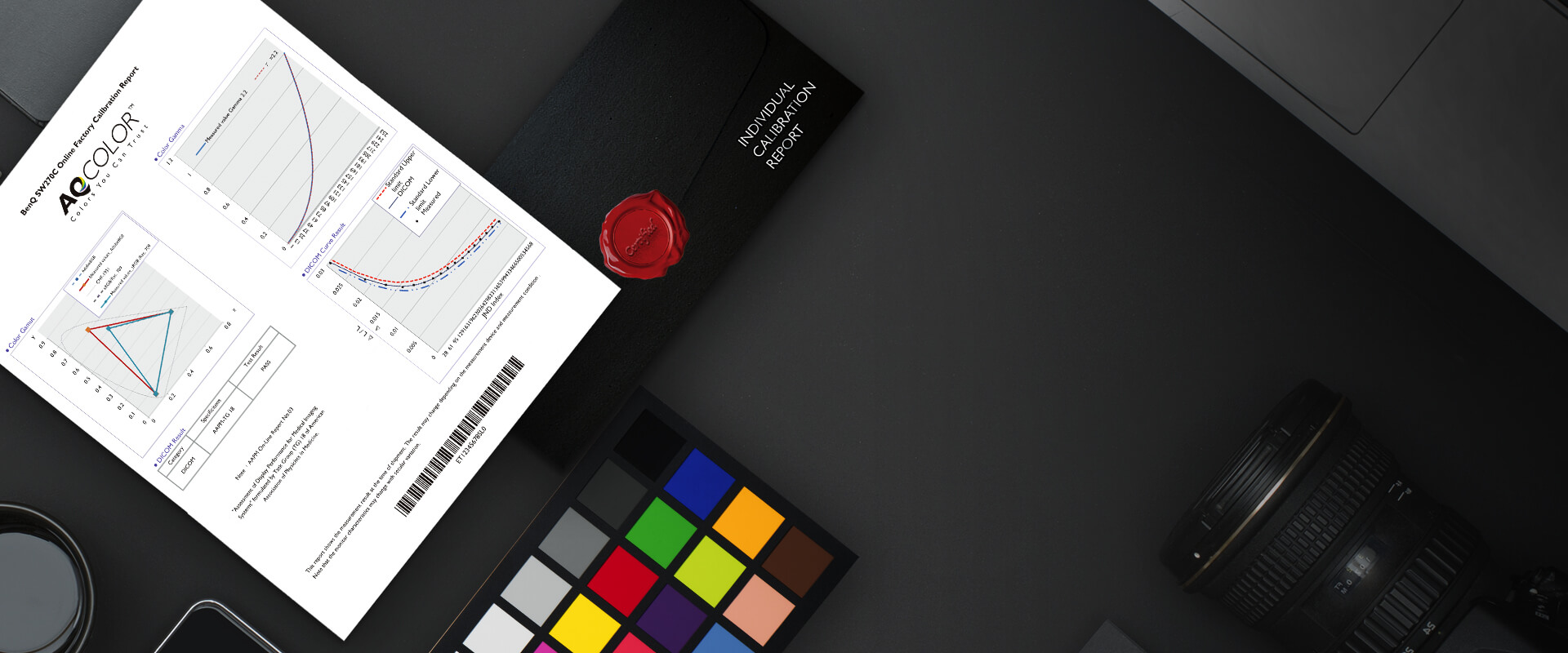 Professionally Factory Calibrated to Promise Out-of-Box Colour Accuracy
BenQ's SW270C with USB-C monitor input offers the out-of-box colour accuracy that guarantees users can enjoy the most trustworthy colour performance.
Calman Verified and Pantone Validated
SW270C earns Calman Verified status and is Pantone Validated.
Creative professionals demand excellence, and BenQ delivers.
BenQ offers a Professional Panel Guarantee that ensures no clear bright pixel defects on your purchased professional monitor. The Guarantee period is eligible the first 6 months after purchase, please find more information about the pixel policy in our warranty details.
Display Every Splendid Scene with Details
More and more photographers are using digital cameras to capture the moment and to preserve any remarkable episode in life. BenQ SW270C adopts HDR and supports various video formats to replay your vivid times dynamically.
HDR Brings you the Most Dynamic Footages
SW270C is equipped with HDR10 technology so that videographers can preview the HDR effect of the video content during the editing process, ensuring desirable outcomes for their final works.
Video Format Supports Present the Real Content
SW270C supports 24P/25P film content to be displayed at native cadence without pulldown which can distort playback of the source video.
Third-Party Video Calibration Software Supported
SW270C supports the world-leading video calibration software CalMAN and LightSpace and thus gains software access to adjust display's 3D LUT, guaranteeing image accuracy and consistency at all levels.
Intuitive Designs for Work Efficiency
Photographers would be free from repetitive actions for photo retouching and video editing. BenQ offers customizable designs to boost the work efficiency.
USB-C port
The latest USB-Cᵀᴹ port provides high-speed Video/Audio/Data transmission and power delivery with one single cable giving this screen full usb-c monitor capability..
*The transmission rate of USB-C™ can vary. *USB-C is compatible with Thunderbolt 3.
*Please make sure your laptop's USB-C port supports DisplayPort Alt mode.
* Please make sure the purchased cable is certified by USB-IF and is full-featured with power delivery and video / audio / data transfer functions.
Shading hood
A specially designed detachable shading hood can effectively reduce the monitor's screen glare from ambient lighting for superb color accuracy.
Advanced Black & White Mode
Colour photos are displayed in enhanced black and white film effect. Choose from three different black and white presets to preview your photos before actual adjustment.
GamutDuo Mode
Photo preview is enabled to present the same image in two colour gamut side by side for added comparison.
Hotkey Puck G2
Preferred colour modes and features are designated as quick access to widely used settings.